Adding Images to a Question
Images are a great way of helping your respondent visualize something you are trying to get across to them. You can use images to talk about a new concept, show a new product, or present new ideas.
To add an image to an answer choice or question, hover over the right side of the text box. A camera icon will appear. Once you click on the camera icon, you will be able to add an image from your files.
You can also drag and drop images from your computer.

Respondents will see images a thumbnail by default. They can roll over or click on an image to enlarge.
If you would like every respondent to see the image full size you can have the image be expanded by default.
Click the link below to see how to expand an image: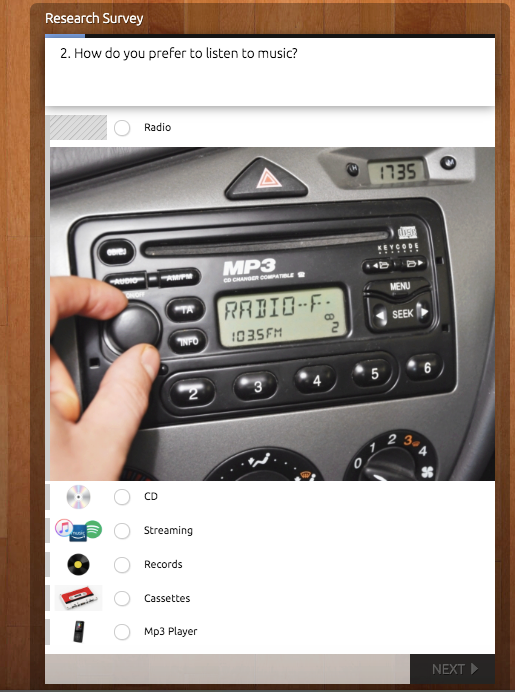 If you wish to use an image more than once, you can drag and drop images from one question to another.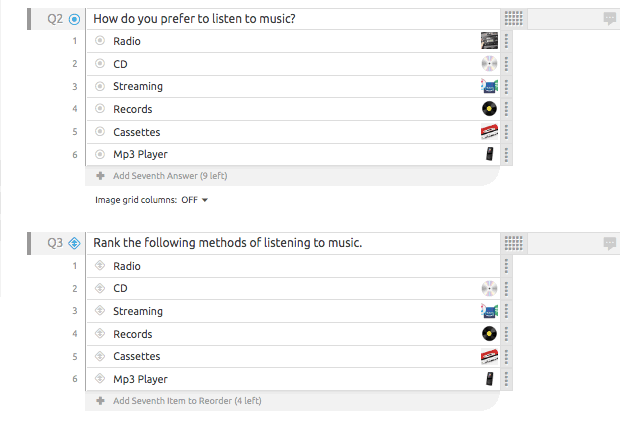 Adding images to your questions can be a useful tool if you are trying to inform respondents of a particular concept or product you have in mind. Instead of imagining it through text, respondents will have a concrete visualization of what you would like them to see.

If you have any additional questions please reach out to support@aytm.com or click the chat bubble at the bottom right to start a conversation. We look forward to hearing from you!