Radio Button (Single-Choice)
Use the radio button question type when you need respondents to select only one option from a set of possible responses.
Watch this short video, or keep reading for more information.
Build
You can add a Radio Button question type in the Survey Editor by clicking or dragging the icon from the left side bar menu.
Add answers by clicking on the "+" icon or you can copy and paste a list of answers and they will populate automatically.



To delete an answer option, hover to the left of the corresponding question number and click the "x" that appears.
Click on the Randomize checkbox to shuffle the answer for each respondent.
Even with randomization selected, you can still anchor specific answer choices in place. Activate the anchor icon adjacent to the desired answer option.

Note: if you have more than 10-12 options, we suggest using our Combobox, which will allow you to create a custom single choice drop-down box.
Image Grid
If you add images to your Radio Button, you can change how respondents interact with the question by activating an image grid. Click on the drop-down and select how many columns. For example, in the image below, we have four answer options with four images and two columns. Respondents will click on the image and click on a different image to change their answer before selecting the Next button.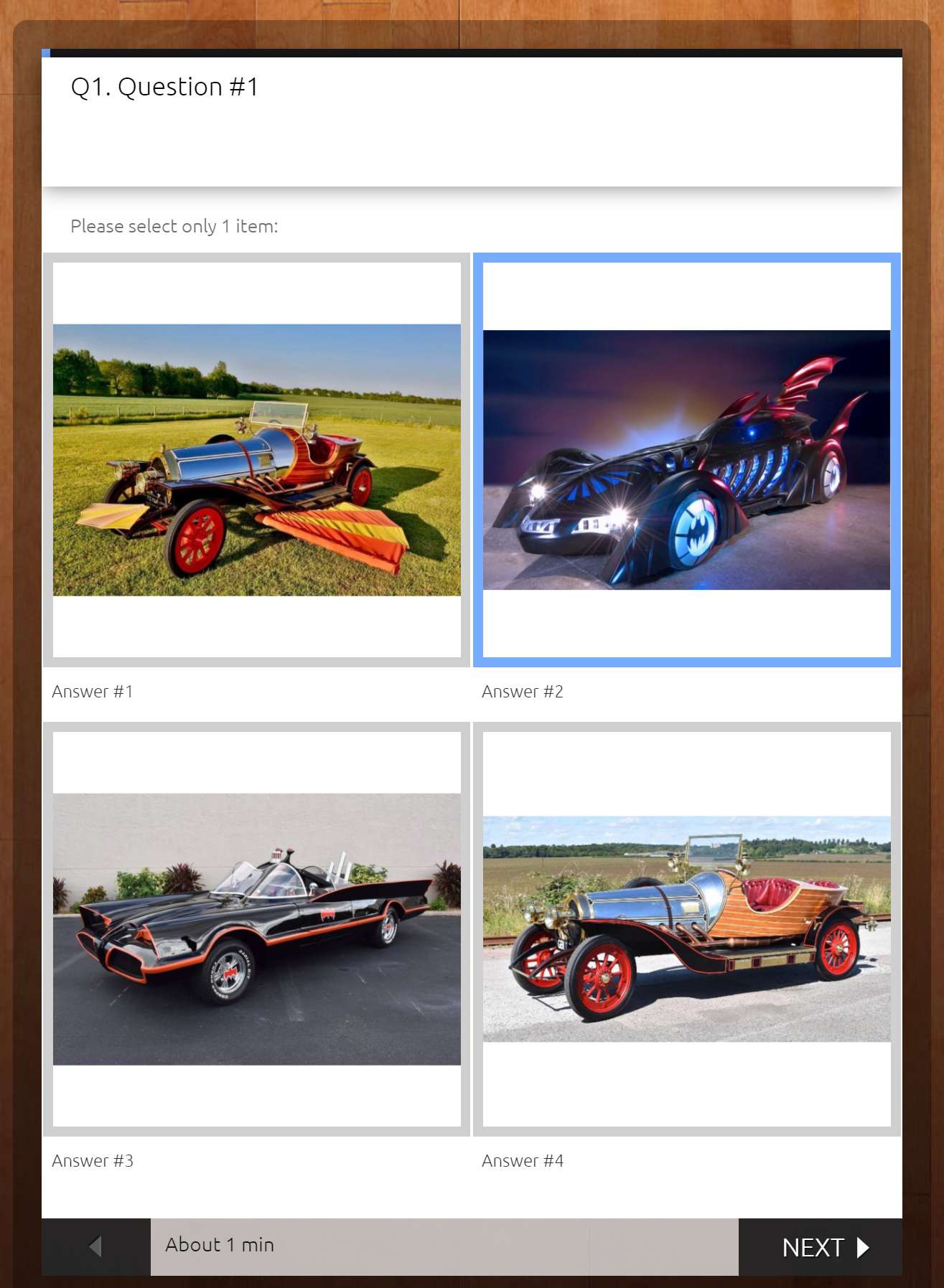 Analyze
Take a test drive on real-world results for this question type! Explore a live demo report.
Additional Resources