Starting a Survey List or Panel
When you are ready to generate a new survey, whether it be a List or Panel Survey, you can do so two ways.
From the AYTM homepage, navigate to the Dashboard tab. When you hover over the tab, you'll notice the two options of surveys appear in the dropdown. Click on the survey type you wish to create.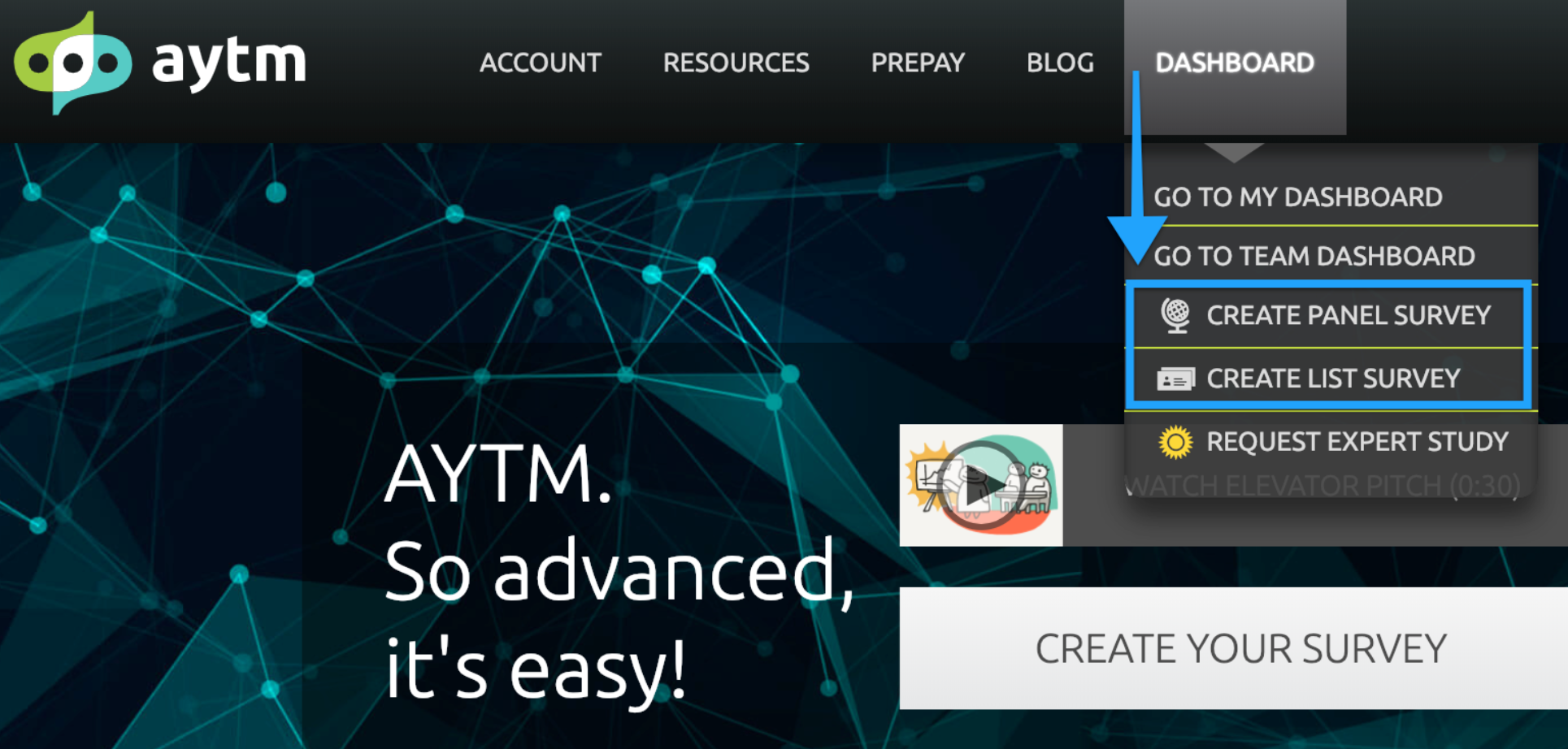 2. If you are already in your Dashboard, you will see two icons in the top left corner of the page. Just click the icon associated with the type of survey you wish to construct.
If you are not sure which type of survey you need, you can click below to check out our associated article.