Exporting Data Via PowerPoint
Once your survey is complete, you can choose to export your data as a presentation-ready PowerPoint.
From the stats page, navigate to the downward facing arrow to view your export options.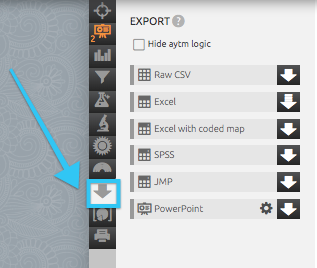 To change the settings for your PowerPoint, click the gears icon.

You can optimize the data for Windows or Mac, change the slide size to widescreen or standard, and choose to add a background image to the PowerPoint. Plus, if you select widescreen as the slide size, you can leave space for notes on the slides.
You can also include links in the report. Doing so allows you to open the survey preview, view the stat page, or create a new survey by clicking the corresponding icon on the PowerPoint slide.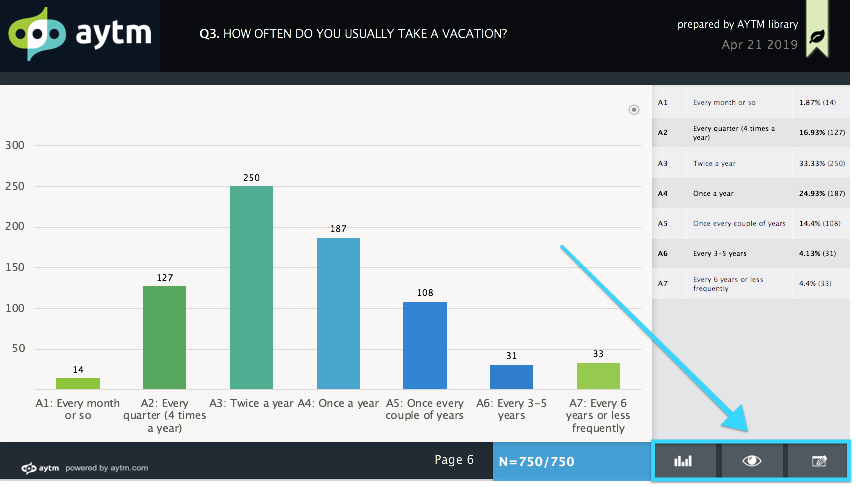 After adjusting the settings, click the downward facing arrow next to the gears icon to download your PowerPoint.
Keep in mind that all exports are editable. Once you download your data, it's yours to manage.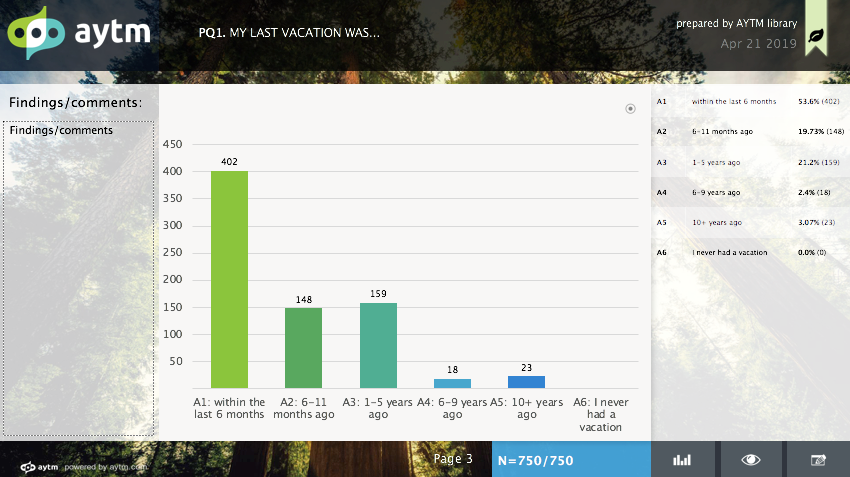 Questions, suggestions? Click the chat icon at the bottom right of this page or email us at support@aytm.com – we would love to hear from you!