Alternative Views When Filtering by Answer Choices
Have you found yourself analyzing your data, but need to further isolate respondents' answer choices? Not to worry! aytm has a solution that will allow clients to filter data specifically by answer choices.
Excluding answer options
In the Filters tab of your results page, scroll to the question you wish to isolate, and click the drop-down arrow.
Click the box next to an answer option once to include the selection (blue + ), twice to exclude the selection (red - ), and a third time to restore the default.
Click the Click here to apply filters button to reload your data set, filtered to include or exclude the answer choices as indicated.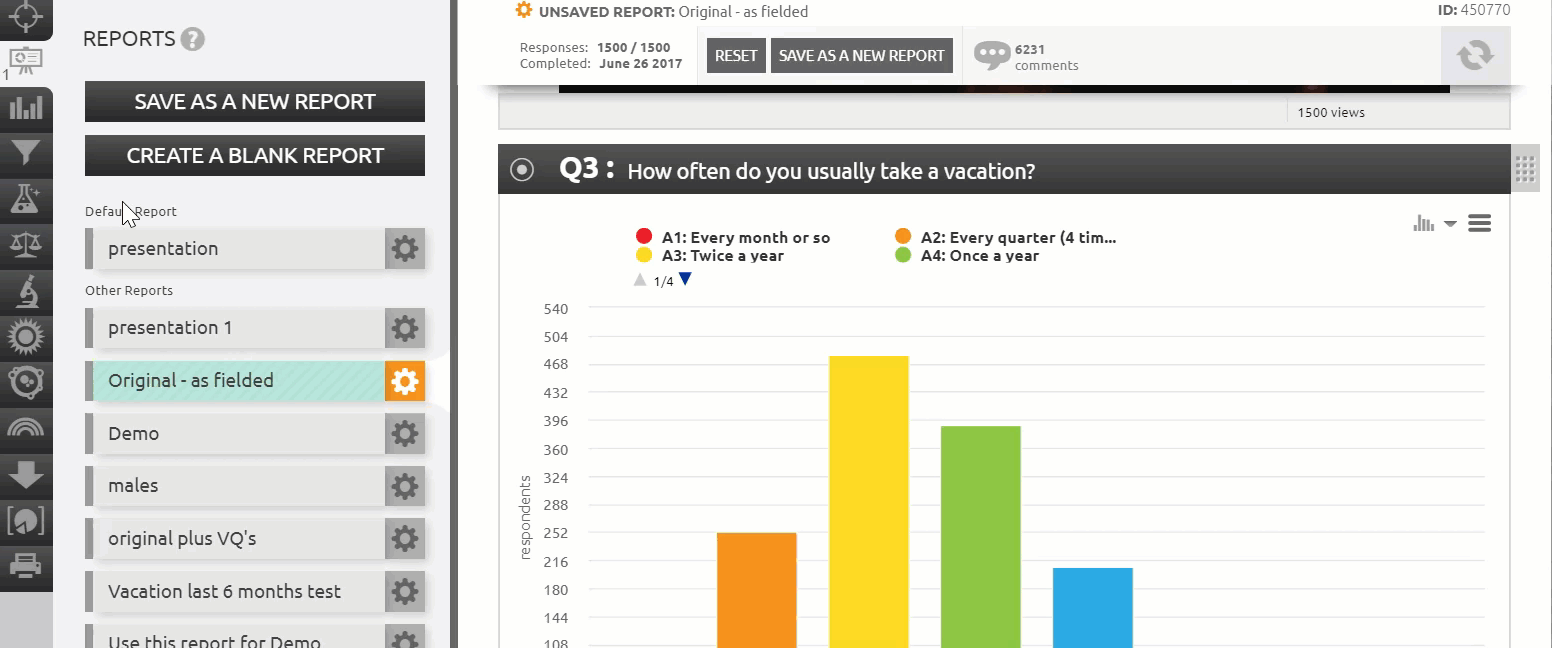 Want to learn more about analyzing your data? Check out our Results Page course in the Lighthouse Academy!