Once your survey is launched you will see results appear in real time and can start analyzing the data.
To filter by demographic traits click on the Filter tab.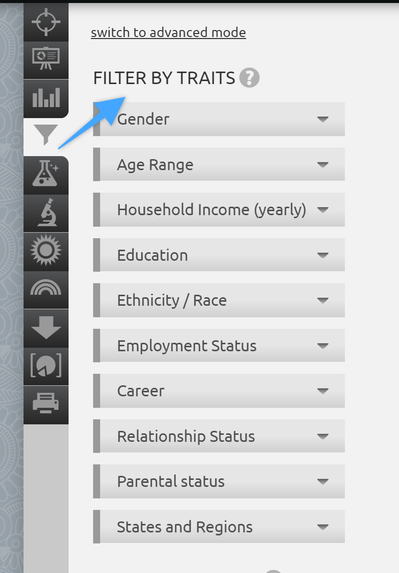 Using the Filter by Traits feature provides you with an easy way to filter by respondent demographics. To quickly identify a subset of respondents, all you have to do is enable your desired filters by demographics . After identifying your desired filtered options you will click "Apply Filters".

Once your filters have been applied, the statistics page will refresh all charts and tables, and only display the results of your selected demographics.

If you have any additional questions please reach out to support@aytm.com or click the chat bubble at the bottom right to start a conversation. We look forward to hearing from you!