List Survey vs. Panel Survey
Aytm offers two types of surveys; List Surveys and Panel Surveys.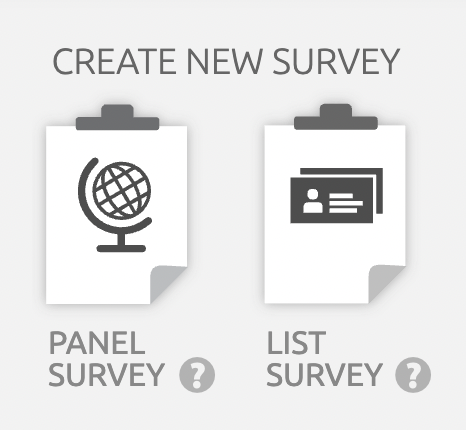 Panel Surveys
A Panel Survey is when you want to leverage our proprietary panel of respondents. We have reach to over 60MM+ respondents worldwide.
Read more about our panel here. >>
Start a Panel Survey here. >>
List Surveys
List Surveys allow you to use the same aytm platform to build your study, but send it to your own list of respondents, contacts, or emails.

Learn more about List Surveys here. >>
Start a List Survey here. >>
Both survey options come complete with a statistics page of all the aggregated data and access to the same features.
The main difference between a Panel and a List Survey is how it's distributed, to leverage our panel use a Panel Survey if you have your own source of respondents use a List Survey.