Sometimes you might have questions with the same answer set or similar question text. Instead of recreating each question from scratch, simply clone the original question.

To clone a question, simply double click on the gray handle to the right of the question.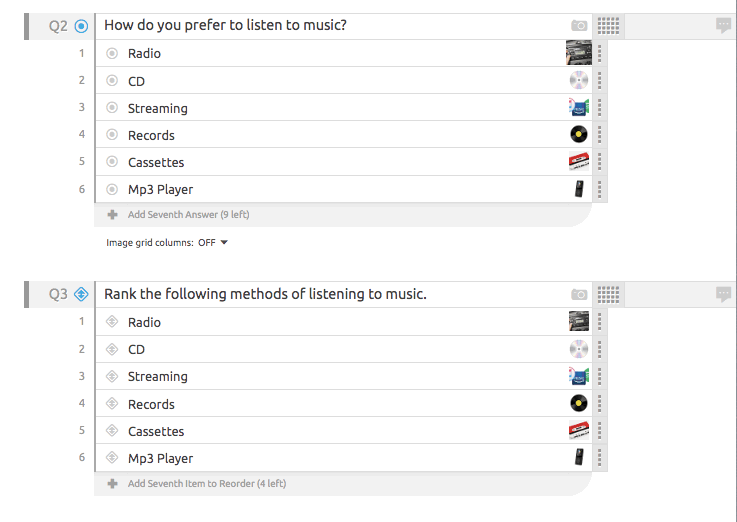 This will also work on answer choices within the same question!
If you have any additional questions please reach out to support@aytm.com or click the chat bubble at the bottom right to start a conversation. We look forward to hearing from you!